Ukirk is a Presbyterian (PCUSA) Campus Ministry.
​
Join us every Tuesday Night at 6pm for a homecooked meal and fellowship.
​
305 Washington St Sw Blacksburg VA 24061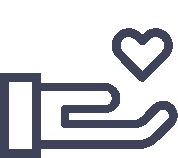 "Whoever is generous to others, lends to the lord, and He will repay him for their deed."
Annual UKirk Chili Cookoff and Silent Auction!
Join us and help support UKirk Ministry at Virginia Tech! Enter your favorite chili for the competition, or just come, eat and vote for your favorites! A vegetarian alternative will be available. Donations are gratefully accepted.
​
Come for great food & great fellowship!
​
For more information contact
Cooper House (552-2473)
Click here for our flyer! Feel free to share with your friends and churches! All are welcome!