Ukirk is a Presbyterian (PCUSA) Campus Ministry.
​
Join us every Tuesday Night at 6pm for a homecooked meal and fellowship.
​
305 Washington St Sw Blacksburg VA 24061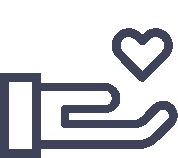 "Whoever is generous to others, lends to the lord, and He will repay him for their deed."
UKirk is taking canned food donations to help the Marching Virginian's Marching Band in their service project "Hokies for the Hungry"
​
If you would like to contribute, please drop off your canned food donations to 305 Washington St Sw. Thank You!
Women's Center Christmas Donations
UKirk is collecting Christmas gift wrapping paraphernalia (wrapping paper, christmas gift bags, etc.) to donate to the Women's Resource Center.
​
Bring all your donations to UKirk to help us help those in need this Christmas season.